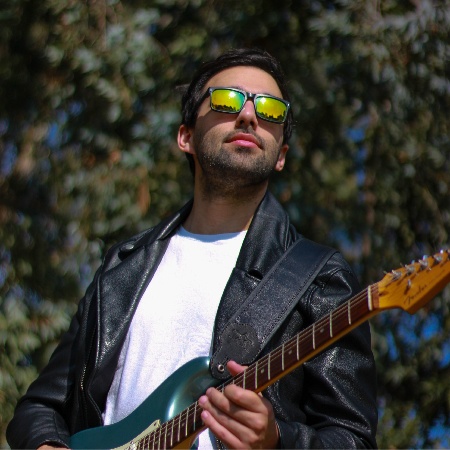 Alan Iarussi
Guitar Player & Educator
"I've instantly fell in love with the Gigboard. It took me just a few minutes to dial in the exact tone I was looking for. The touchscreen makes the whole experience super fun and easy to use"
Alan Iarussi is an Argentinian guitarist and educator. He started playing guitar at 13 years old, inspired by Guns and Roses and Stevie Ray Vaughan, and spent the following years learning guitar and playing in local Rock & Blues bands.
From 2009 to 2014, he studied a career in Music Education specialized in Jazz Guitar, developing a love for Jazz harmony. Now his style is a mix among many styles, mainly Rock, Blues and Jazz.
Alan has been uploading videos to the main online platforms since 2014 and he has managed to grow a big following on Facebook and Instagram, doing lessons, sharing his music and shooting product demos for some of the best companies in the music industry.
Nowadays, he's spending his days gigging, teaching guitar (1 on 1 and live masterclasses) and writting music.
Headrush Gear Used:
Artist Pack Download