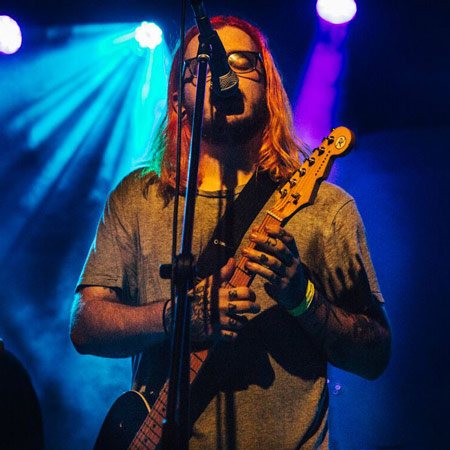 Dallas Molster
Grayscale
"The Headrush is hands down the easiest multi-effects/amp simulator I've ever used. I can actually spend my time tweaking tones and not have to worry about spending hours menu diving. The fact that it is essentially drag and drop, makes the Headrush beat everything else in its class. It has simplified my live rig exponentially. I plug in and my amps and effects are the same way I want them every night. What more could you ask for?"
Ever since he picked up his first guitar, a Squier starter pack at the young age of 8. Dallas Molster of the band Grayscale has had an incredible passion and love for music. Growing up in the suburb of Avondale, Pennsylvania outside of Philadelphia, Dallas made many of his friends through music. He developed an interest in tone and pedals early on, rocking everything from cheap workhorse Boss pedals to boutique Strymon effects developing his own unique sound. After playing in a handful bands in high school, Dallas, now 23, is chasing his ultimate passion with his best friends and band mates in Grayscale, whom he met at an early age.
Dallas is the guitarist, secondary vocalist, and core songwriter in Grayscale, and is set up for a busy year of touring in 2018. The band will set out on their first ever international tour in Europe and the United Kingdom, and will round the states again later this year. Dallas currently plays Reverend Guitars and runs them through his Headrush pedalboard paired with a power amp and cabinet set up.
How Do You HeadRush? - Featuring Dallas Molster of Grayscale
Headrush Gear Used:
Artist Pack Download