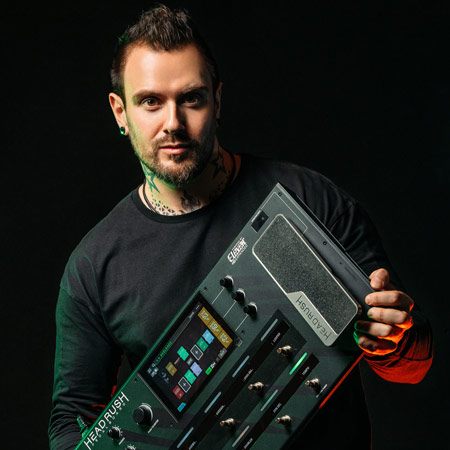 Egor Averianov
Ani Lorak, AVE
"Functionality and usability, coupled with excellent sound, make Headrush Pedalboard indispensable in any situation, whether it's a sold out show in the arena, club concert, or home recording."
Egor Averianov is a composer and guitar player. He is a professional touring guitar player for handful of Russian pop acts and also composer for numerous musical shows. His mindful choice as a composer is to be free from stylistical boundaries and limits. AVE, his solo project, is no exception to his approach, being a mixture of progressive metal, pop, fusion and electronic music.
He is the composer for two shows of the Zapashny Brothers "Camelot 2" and "The Legend". He is one of the most demanded session guitarists in Russia. As a guitarist and arranger he works with Soyz Production studios, art-music center, Vi-sound. The list of artists with whom Egor collaborated and collaborates can be continued indefinitely: Ani Lorak, Irina Dubtsova, Nadezhda Granovskaya, Ksana Sergienko, T-Killah, GeeGun, Albina Dzhanabaeva, Alexander Shoua, Dmitry Koldun and so on.
Within the the project "Rock & Opera" works with leading opera soloists of the Bolshoy Theater.
Headrush Gear Used: