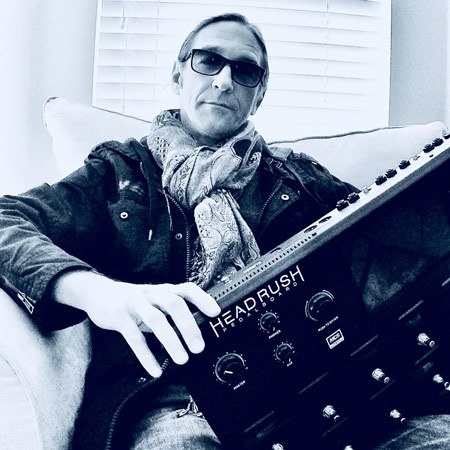 Lance Harvill
Rex Brown Band
"I like to record my ideas as I write them, and the HeadRush Pedalboard gets me to the right amps, cabs and effects instantly and with world class results. I've been using it in my studio for bass and guitar on everything I've done since I got it."
Born – March 23, 1970, West Memphis, Arkansas
Multi-instrumentalist, producer, songwriter, composer.
From Dallas, Texas, currently residing in Nashville, Tennessee
A graduate of Musicians Institute of Hollywood California (Guitar Institute of Technology)
Composed music currently airing on over 160 major television shows worldwide through Sir George Martin's Grandmaster Series (Extreme Music - Sony/ATV). Produced and Engineered by Terry Date (Soundgarden/Smashing Pumpkins/Ozzy).
Co-wrote all songs, played lead guitar, and sang backing vocals on the 2017 album, "Smoke On This" - Rex Brown of Pantera's solo debut album.
Lead guitarist and backing vocalist for Rex Brown solo band.
Scored music for the 2017 documentary film, "Addicted to Porn - Chasing The Cardboard Butterfly". Narrated by James Hetfield of Metallica. (Expressive Artists - TropNevada LLC)
Performed vocals on, "Junkhead", an Alice In Chains cover for the upcoming 2018 solo debut album release from Glen Drover (former guitarist of Megadeth). The album features a variety of industry vocalists from bands like Testament, Queensryche, and others.
Headrush Gear Used: