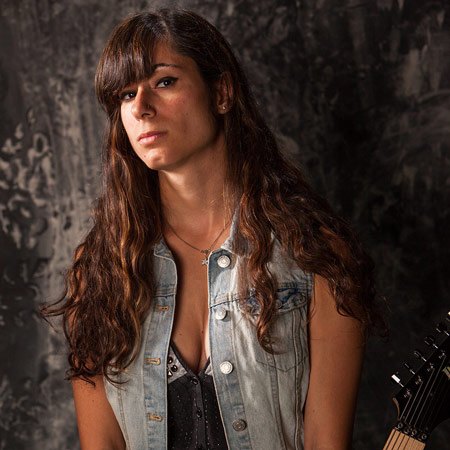 Nili Brosh
"I started using the HeadRush as a mobile recording device - a solution to being on the road - and it became so much more: after realizing its unbelievable potential, it became my frequent go-to choice in the studio for so many lead situations!"
Nili Brosh is among a new generation of world-class guitarists. Whether it's her solo material, performing as a feature character in Cirque du Soleil, backing up virtuosos such as Tony MacAlpine or jazz-fusion legends like Alphonso Johnson, Nili has the ability to adapt to any situation while combining the best of the old and new school guitar mentalities.
Nili was born in Israel and moved to Boston with her family at the age of 12. She attended Berklee College of Music, graduated Summa Cum Laude, and subsequently became one of the youngest Berklee Summer Guitar Sessions instructors. She released her debut album, "Through The Looking Glass" in 2010 and her second record "A Matter of Perception" in 2014. Nili has performed with The Iron Maidens, Guthrie Govan, Andy Timmons, The Aristocrats, Jeff Loomis, Stu Hamm, and many others. She was a member of Tony MacAlpine's band from 2011 to 2014, and still found time to perform her own music, write a lesson column for Premier Guitar magazine, teach, run clinics, and play in Alphonso Johnson (Weather Report, Santana)'s band. Nili is currently the guitarist/Muse character for Michael Jackson ONE by Cirque du Soleil in Las Vegas.
How Do You HeadRush? - Featuring Nili Brosh
Headrush Gear Used:
Artist Pack Download