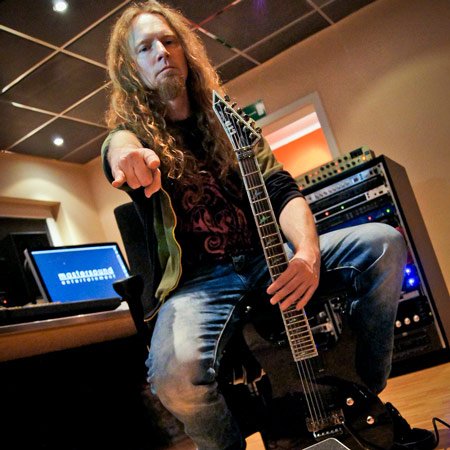 Tosso Bauer
Leaves' Eyes
"Killer sound - super easy touch screen handling- built to to rock on the road The HeadRush Pedalboard is a dream come true for every Metal Guitarist! You will see it in every live show of my band!!"
The Viking sails have been set – 2018 will be under the sign of the dragonhead. Uncompromising, combative, epic – the new LEAVES' EYES! One of the most successful bands in the symphonic metal genre returns with its seventh album, ready to live up to the public's high expectations.
Leaves' Eyes are the historians of Metal. Every album puts to music a chapter of Nordic mythology or one of the Nordic sagas. 'Lovelorn' (2004) delved into the mystical world of a mermaid. The legendary 'Vinland Saga' brought the Vikings to life in 2005 and entered the album charts, kicking off the wave of success which saw the bombastic 'Njord' (2009) continue the adventurous journey of these medieval mariners. 'Meredead' with its Celtic folk sounds went on to take the ghosts of the marine world by surprise. The Metal opera "Symphonies Of The Night" (2013) was a monument to the heroic women of past centuries. The musicians' fascination with myths and the powerful nature of the Nordic countries is tangible in all their compositions. Every Leaves' Eyes album is a soundtrack for a history told in multilingual concepts. In 2015 Leaves' Eyes delivered an impressive monumental opus about the first king of Norway in their epic 'King Of Kings', a sophisticated concept album which garnered chart positions in numerous countries (no. 15 in Germany, among others) and consolidated the footprint of this style-defining act in the foundations of Symphonic Metal. Sold-out shows in Europe, Asia, North and South America (a US tour with Sabaton in 2017, among others) during their 'King Of Kings' global tour attest to enthusiastic reactions worldwide. Their live shows are spectacular events featuring breathtaking stage sets like a Viking ship or the unforgettable 'Swords in the Stone' monument.
Headrush Gear Used: