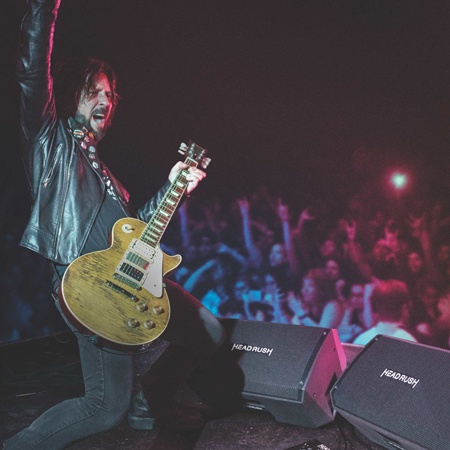 Tracii Guns
L.A. Guns, Brides of Destruction ...
"Holy sh**! Huge tone, massive power, enough said."
Tracii Guns is an American musician best known as the founder of glam metal group L.A. Guns, as well as the supergroups Brides of Destruction and Contraband. He was also a founding member of Guns N' Roses. Currently he is ripping across the globe with his HeadRush Pedalboard and his posse of FRFR-112's supporting L.A Gun's latest album "The Missing Peace". Download his exclusive artist pack for the HeadRush Pedalboard and utilize the sounds he uses on the road and in the studio!
How Do You HeadRush? - Featuring Tracii Guns of L.A Guns
Headrush Gear Used:
Artist Pack Download
MX5 Video Rigs