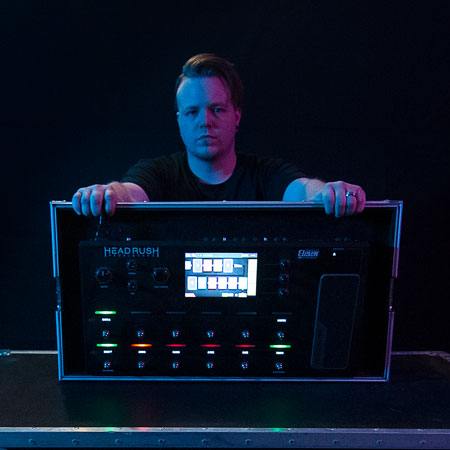 Zach Bedsaul
SAUL
"After I spent very little time with the HR I instantly knew that the possibilities were endless with this unit. I was blown away how real it felt and sounded! The thing I love most was loading custom IR's and dialing it in perfectly for me and my taste. I'm constantly getting compliments on my tone live. HEADRUSH = LIFE"
Zach Bedsaul is the guitarist/backup singer for 'Progressive Mainstream' group SAUL out of IOWA.
SAUL is the result of a profound passion for music shared by brothers Blake and Zach Bedsaul. They always knew music would be their life and worked tirelessly to develop a sound that pushes the boundaries of modern rock music. SAUL places a great amount of focus on writing songs that mean something.
Their debut single 'Brother' has charted Billboard Top 40 in Mainstream Rock. It spent six weeks at #1 on SiriusXM Octane.
Headrush Gear Used:
Artist Pack Download