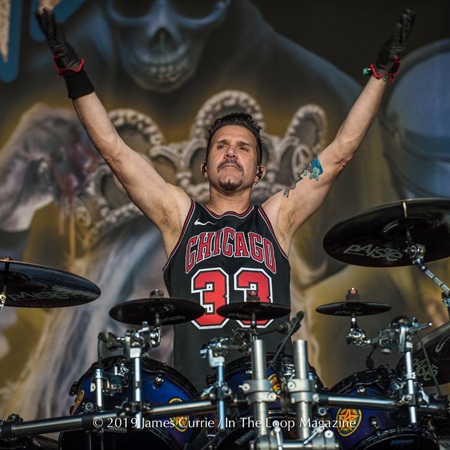 Charlie Benante
"My love for the Headrush Pedalboard and Gigboard is endless. The way I create music these days has changed, the Headrush units have made it much simpler. I love creating rigs, it's become an obsession of mine. When I'm making a demo for Anthrax, I can just call up one of the rig presets and it really helps my Demo to sound exactly how I hear it in my head!"
Alongside rhythm guitarist and band leader Scott Ian, Charlie has composed the majority of the music throughout Anthrax's discography. Benante joined Anthrax in 1983 and has been the band's drummer ever since. He is known for having a very fast double kick technique and has been credited as one of the pioneers of double-bass, as well as with popularizing the blast beat technique with thrash metal.
Charlie is also an accomplished guitarist, having contributed lead guitar to S.O.D.'s Speak English or Die album, as well as the majority of the music for Anthrax. Along with his musician duties, Benante is also a graphic artist and has created many of Anthrax's album covers and T-shirt designs.
How Do You HeadRush? - Featuring Charlie Benante of Anthrax
Headrush Gear Used:
Artist Pack Download