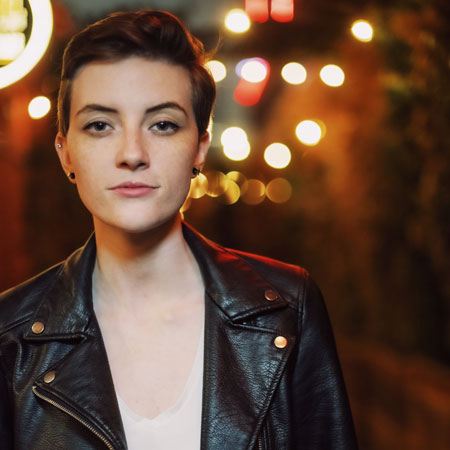 Megan Lenius
"I've been using the Headrush Looperboard since it was released and I can honestly say after using it for hundreds of hours, there is no other looper on the market that can do the things the Looperboard can. It cut my pedal board in half! Being able to use quality effects and an expert loop station all in one really saves up room. its quite incredible what they have packed into this machine!"
Megan Lenius is a Singer and Musician based out of Minnesota. She has been performing since she was a child, and has always had an interest in music. Playing with various bands and solo acoustic gigs throughout her life, Megan found herself gravitating towards loop stations for her early acoustic performances. She was able to release her first EP at the age of 13, and later a second one at the age of 17. Making a living off of music for most of her life Megan caught on to the live streaming train early. Playing music 5 days a week on her Twitch channel for 300+ people. Megan has been able to completely self fund her music endeavors all through the internet. Being able to self fund tours and create a community off of this platform allowed Megan to travel all over the world and share her music. Most recently she has been featured in RollingStone Magazine and on KEXP about live streaming music. Her single "Allison" has caught eyes from Spotify's editorial playlists, and she has been featured on the front page of Twitch for over 100k people. Still performing live events Megan has used her Twitch channel to show people the rehearsal time it takes to become performance ready. One big focus of her Twitch stream is her Headrush Looperboard and showing the process to build loops behind a song live. Megan writes songs about love and the complexities of modern relationships and she sings like her life depends on it. Her honesty and openness are why her fans love her and come back for more. Her single "Allison" was released end of 2019 and was recorded in Nashville with some of the city's best local musicians. "Used" and "I Can't Breathe" (forthcoming) were both recorded in her hometown of Minneapolis with members of Prince's New Power Generation band backing her up.
Hang out with Megan live at twitch.tv/meganlenius and check out more on her website www.MeganLenius.com.
Headrush Gear Used: