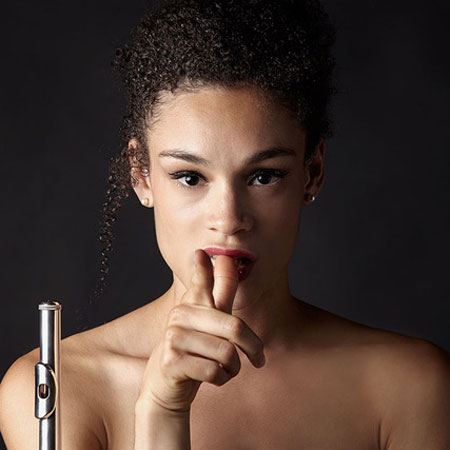 Rachel Ombredane
RoSaWay
Rachel started music at just 3 years old; falling in love with the flute ans entering the conservatoire at 6 years old.
She studied with flute master players as Pascale Feuvrier, Chrystel Delaval (soloist of the National Orchestra of Lille) and Frédéric Chatoux (soloist of the Orchestra of the Opera of Paris), and received her Master's degree at La Sorbonne. Whilst studying the flute, Rachel also attended vocal academy with Gisèle Fixe and Vania Boneva (soprano of the Opera of Paris).
Occasionally a backing vocalist for artists like Ed Sheeran and Jain, Rachel has performed on many TV sets, but also prestigious venues such as "Les Arènes of Nîmes" and "Le Zénith of Paris". She guests on numerous studio recordings, and in 2016 she wrote and performed in her first children's musical.
At the beginning of 2017, Rachel launched her elctro-groove project RoSaWay, releasing her first EP with the drummer Stéphane Avellaneda.
Headrush Gear Used: